Vision McLaren
is a bimonthly newsletter for employees and friends of McLaren Homecare Group. Recurring features include a letter from the CEO, information on local events and health care observances, and policy updates from Human Resources.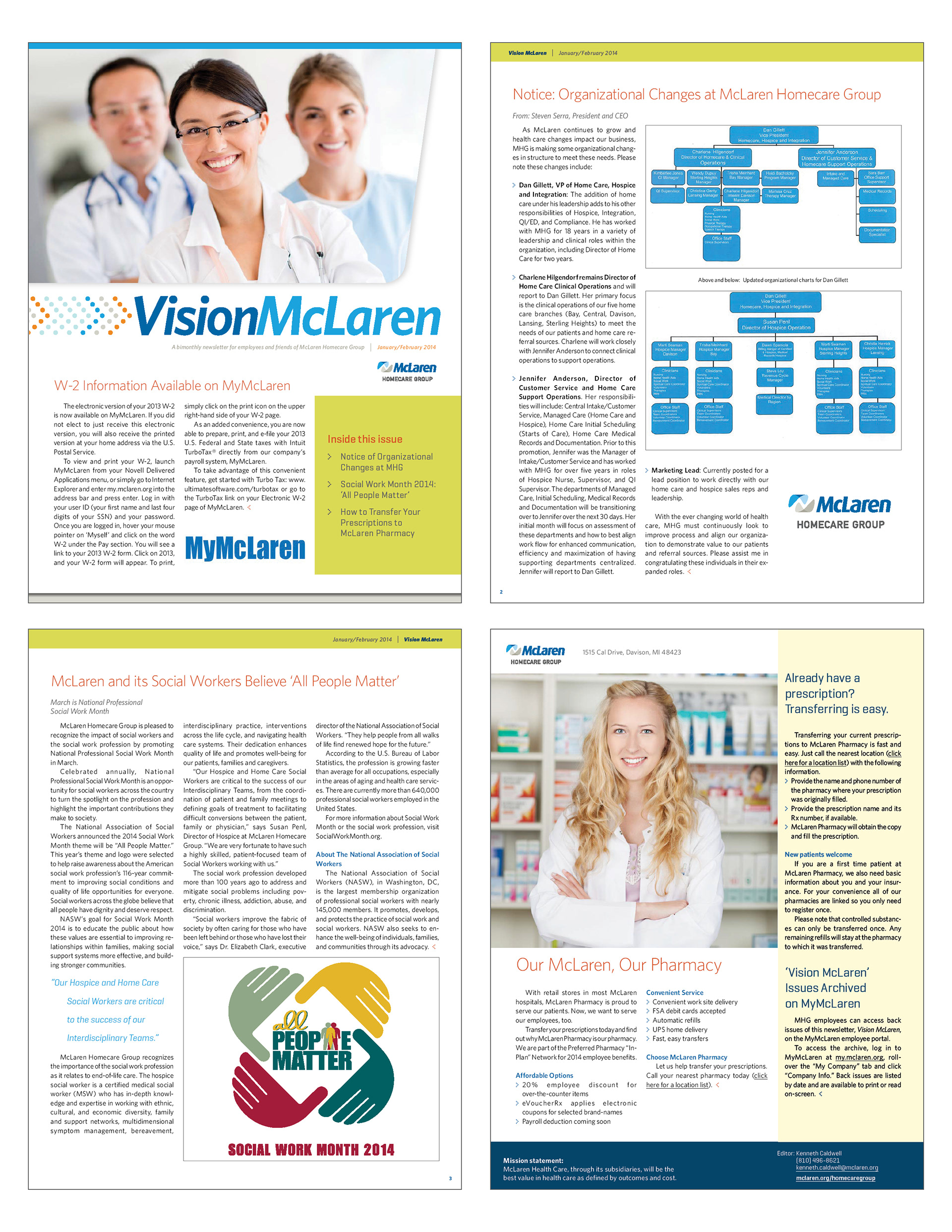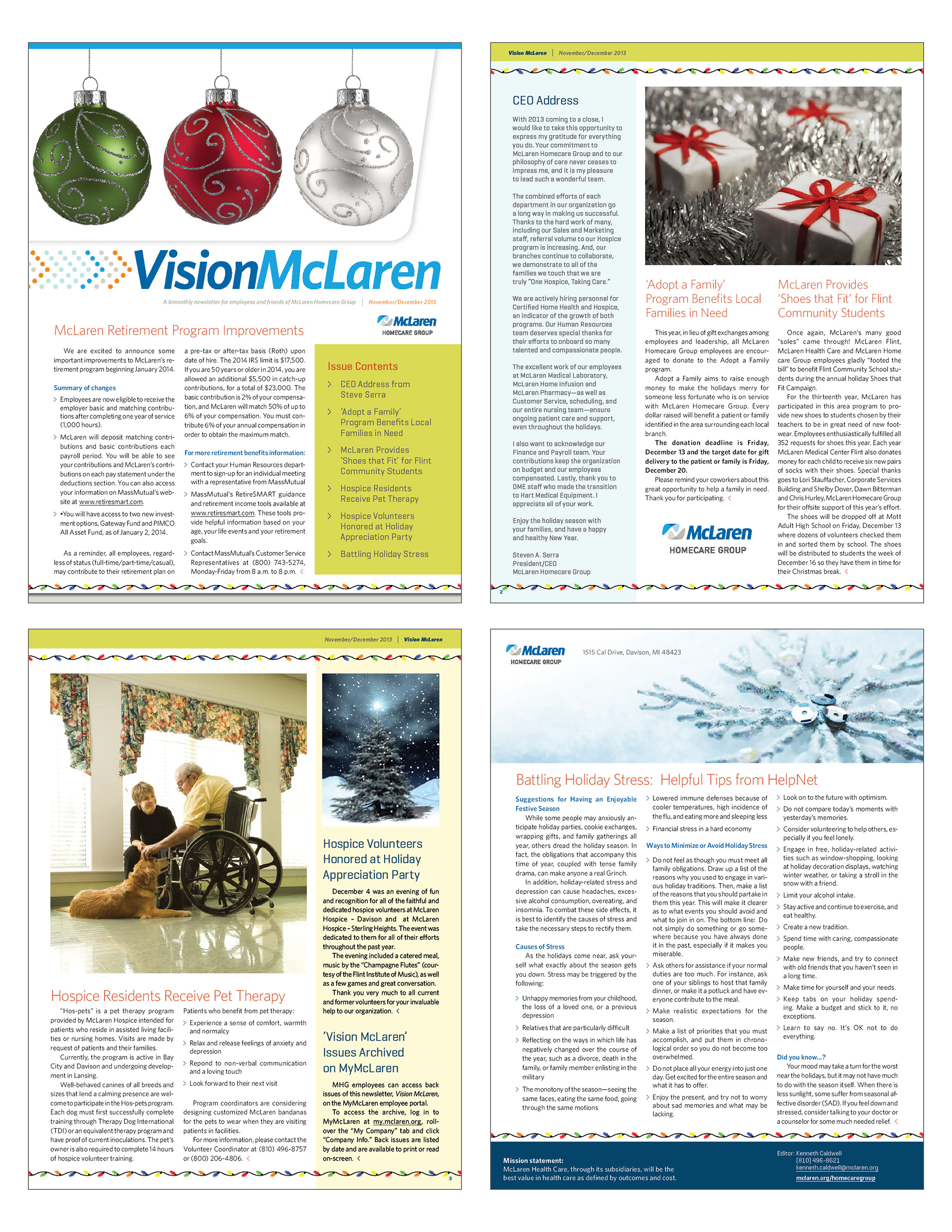 Lab Report
is a quarterly newsletter distributed by McLaren Medical Laboratory to clinicians throughout the McLaren system. Its articles provide the medical community with key information about clinical and anatomical pathology services, including microbiology and outpatient testing.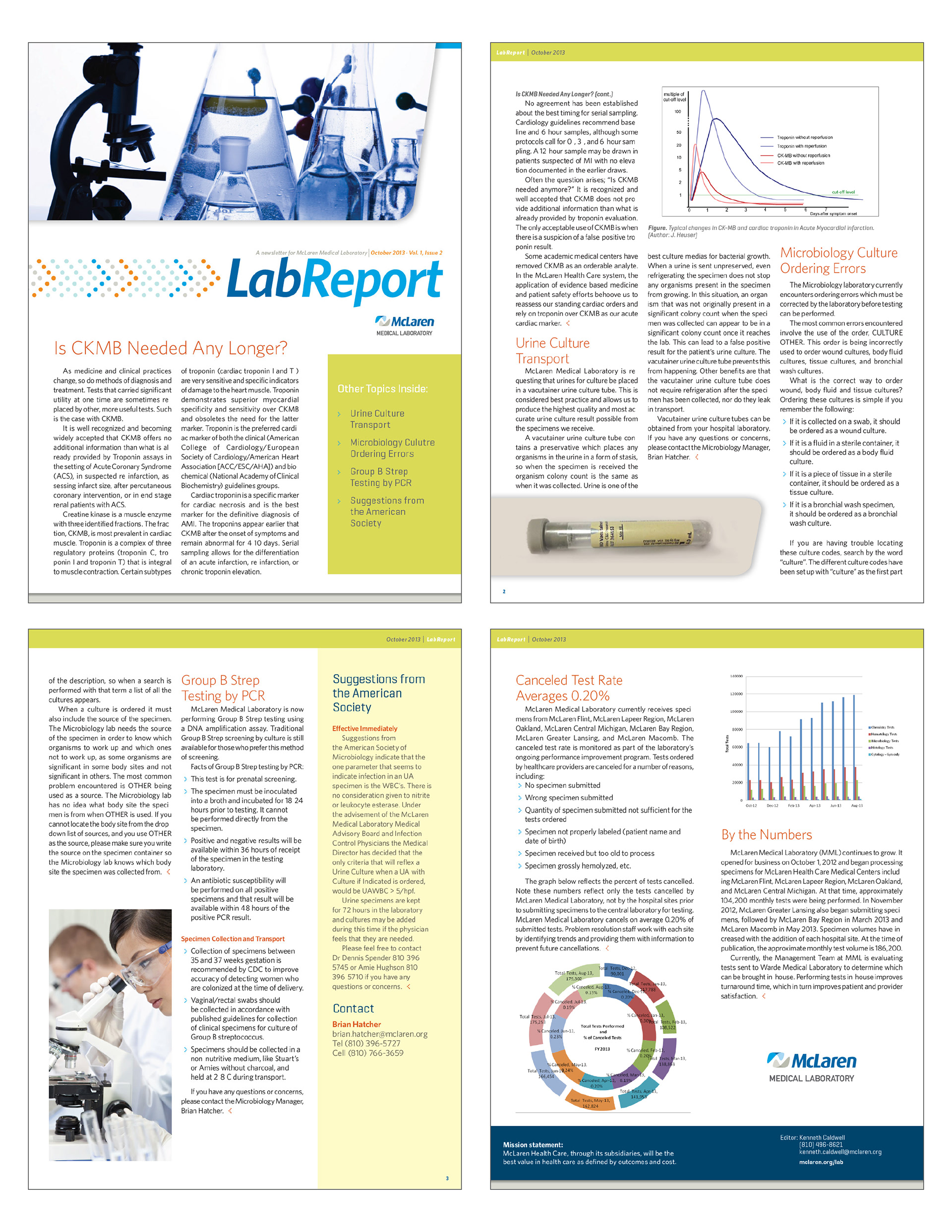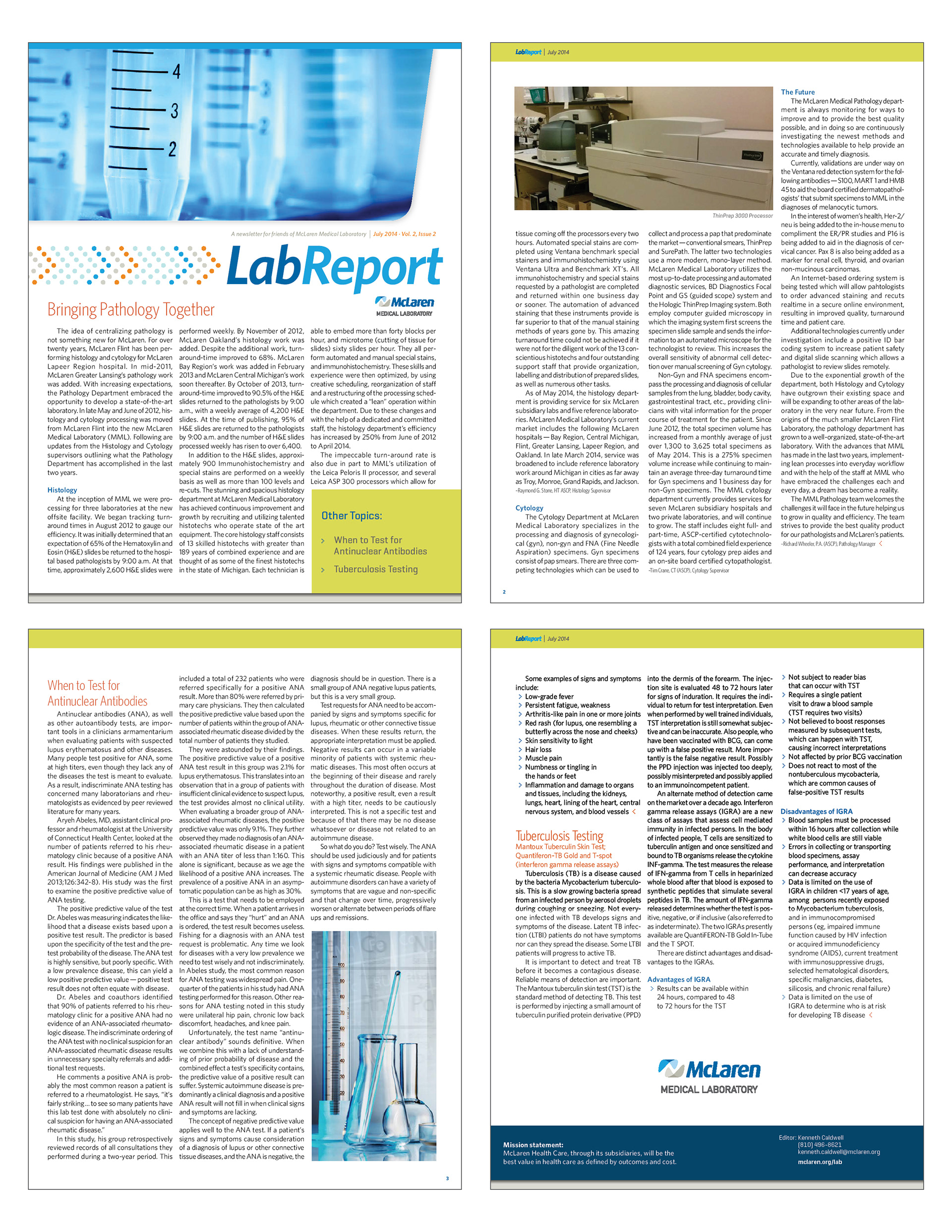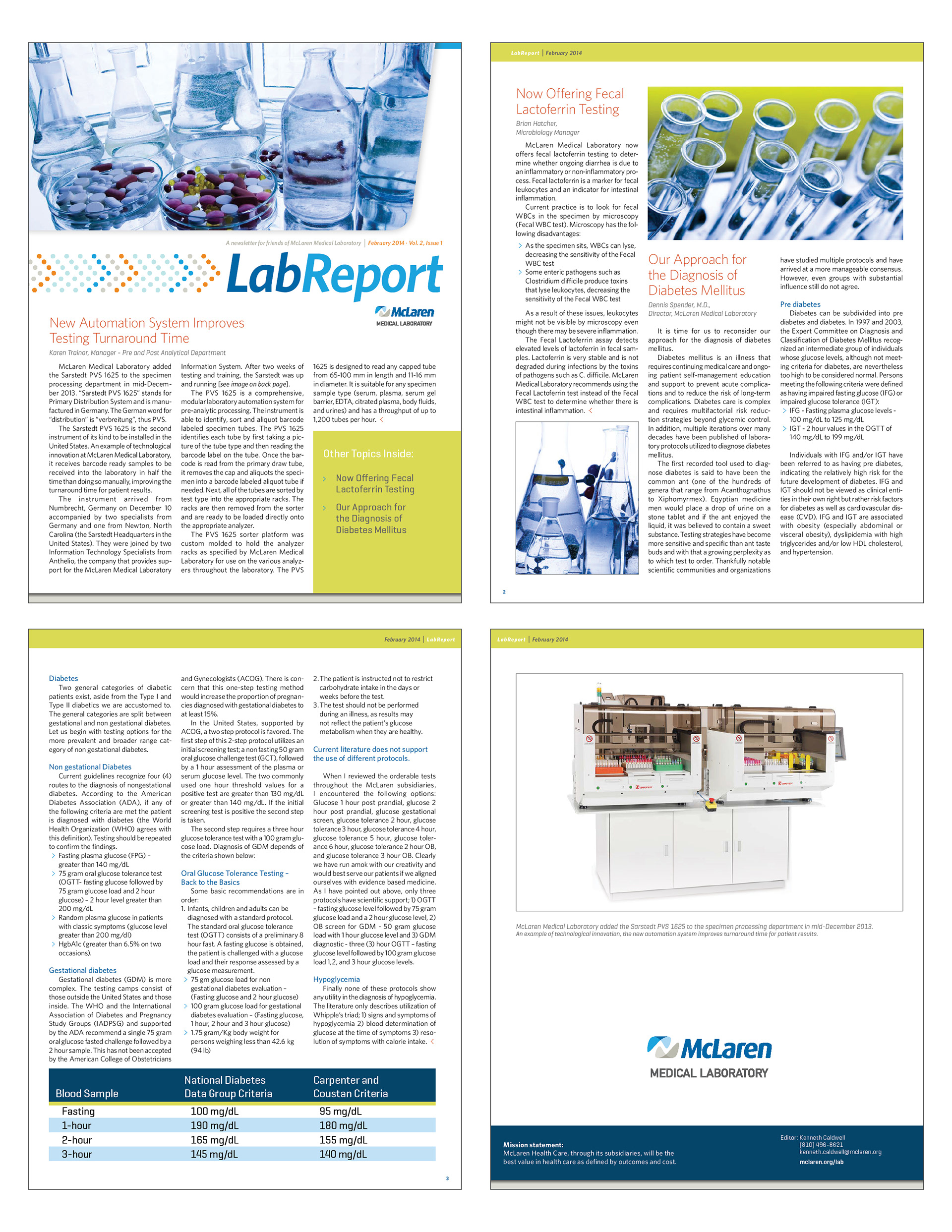 Pharmacy Link
is a quarterly newsletter for residents served by McLaren's Long-Term Care Pharmacy. Each issue features relevant health information and articles related to medication safety, controlled substances and other pharmaceutical news.